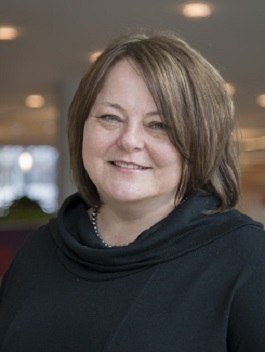 The Chief of CSE
Shelly Bruce was appointed to the position of Chief, CSE effective 27 June 2018. She retired in August 2022, and was succeeded by Caroline Xavier.
Shelly joined CSE in 1989 as a linguist and intelligence analyst within the SIGINT branch. After a series of roles in SIGINT collection, planning, policy, in IT Security, and as executive assistant to the Chief CSE, she served as Director General Access and Facilitation, and Director General Intelligence. In 2007, she was seconded to the Security and Intelligence Secretariat at the Privy Council Office as Director, Operations and also as Deputy, Afghanistan Intelligence Lead Official. Between 2009 and 2017, Shelly was Deputy Chief at CSE, responsible for Canada's national SIGINT program.
Shelly has a Bachelor of Arts degree from Dalhousie University and a Masters in Slavic Languages and Literature from the University of Toronto.