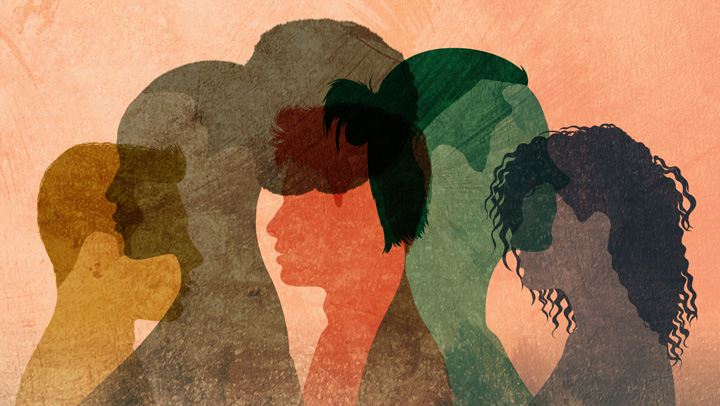 In January 2023, CSE welcomed a delegation from the UK's Government Communications Headquarters (GCHQ) for a two-day forum to discuss anti-racism priorities. Hosted and organized by EmbRACE (our network for racialized and Indigenous employees), this historic visit was the first time affinity groups from CSE and GCHQ have met in person to focus solely on equity, diversity and inclusion (EDI). GCHQ is CSE's UK counterpart and a key member of the Five Eyes intelligence alliance.
"The security and intelligence world is a tight-knit community, which is ever true for our racialized population. Having strong partnerships and relationships with GCHQ is something we really value and learning from each other is the only way we'll make meaningful progress on EDI."
For years, CSE and GCHQ have worked together to fulfill our mandates. As members of the Five Eyes, we have used our shared values to build a strong partnership that has improved our operations and our respective work cultures. We share the same belief that promoting EDI doesn't just benefit our people, it's crucial to our missions. Having diverse perspectives allows us to deliver better intelligence, innovation and outcomes.
To achieve this we need to engage people who have different lived experiences, who think differently and who can offer unique ideas. This is an important priority for our two organizations, and we're working to remove systemic barriers and create open and welcoming environments where everyone can thrive.
During our forum, we discussed ongoing initiatives and programs that aim to improve the experiences of Indigenous and racialized employees, from the moment they apply and throughout their careers. We had honest and open conversations about our hiring practices and our security processes and discussed ways to make them more transparent and inclusive.
Participants in the sessions included representatives from various business areas at CSE, our executive champions and members of our various affinity groups. Visitors from GCHQ also spoke about their efforts to our Managers and Executive Leaders Networks, and our People Committee, chaired by the Chief. Members of EmbRACE and of GCHQ's delegation connected on their shared passion and vowed to collaborate on future projects.
"Like CSE, GCHQ is committed to bringing the benefits of diversity and inclusion to all aspects of our work and we strive to better reflect the full spectrum of the UK's ethnic diversity. Our visit to CSE in January was a fantastic opportunity to share learning and successes on our respective EDI journeys to date, and we look forward to continuing to work hand in hand to deliver against this shared mission in the future."
As CSE grows to keep up with the demands of an ever-changing world, we will continue to consult our people and our partners to make sure we're building a workforce that represents those we serve.
This is just the beginning.
We're committed to maintaining this engagement with GCHQ and supporting one another on our journeys towards building anti-racist, equitable and inclusive organizations.